Hello and welcome to the Review Section,
If you wish to complete a review and you are not an Official Reviewer then you can do so by using the below templates. These reviews though will be unofficial and will only be your thoughts and feedback on each forum.
Please copy and use the below templates along with the images beneath the templates and complete as many review requests you want.
Advanced Review Template
Advanced Review Template:

| | |
| --- | --- |
| Impressions | |

| | |
| --- | --- |
| Appearance | |

| | |
| --- | --- |
| Activity | |

| | |
| --- | --- |
| Layout & Organization | |

| | |
| --- | --- |
| Other Information | |

---

---

You can share this review to your page by copying the below code:

Code:

Code here
---
Code:

[center][table class="reviewIcon"][tr][td]Your Page Review[/td][/tr][/table][/center]

[table class="tbl1"][tr][td]Impressions[/td][td class="tblImg"][img]INSERT RATING URL[/img][/td][/tr][/table]
[list][*]Comments[/list]

[table class="tbl2"][tr][td]Appearance[/td][td class="tblImg"][img]INSERT RATING URL[/img][/td][/tr][/table]
[list][*]Comments[/list]

[table class="tbl1"][tr][td]Activity[/td][td class="tblImg"][img]INSERT RATING URL[/img][/td][/tr][/table]
[list][*]Comments[/list]

[table class="tbl2"][tr][td]Layout & Organization[/td][td class="tblImg"][img]INSERT RATING URL[/img][/td][/tr][/table]
[list][*]Comments[/list]

[table class="tbl1"][tr][td]Other Information[/td][td class="tblImg"][img]INSERT RATING URL[/img][/td][/tr][/table]
[list][*]Comments[/list]

[hr]

[table class="tbl2R"][tr][td]Total Rate:[/td][/tr][/table]

[hr]

You can share this review to your page by copying the below code:
[code]Code here[/code]
---
Simple Review Template
Simple Review Template:

| | |
| --- | --- |
| Impressions | |

| | |
| --- | --- |
| Appearance | |

| | |
| --- | --- |
| Activity | |

| | |
| --- | --- |
| Layout & Organization | |

| | |
| --- | --- |
| Other Information | |

---

---

---

You can share this review to your page by copying the below code:

Code:

Code here
---
Code:

[center][table class="reviewIcon"][tr][td]Your Page Review[/td][/tr][/table][/center]

[table class="tbl1"][tr][td]Impressions[/td][td class="tblImg"][img]INSERT RATING URL[/img][/td][/tr][/table]

[table class="tbl2"][tr][td]Appearance[/td][td class="tblImg"][img]INSERT RATING URL[/img][/td][/tr][/table]

[table class="tbl1"][tr][td]Activity[/td][td class="tblImg"][img]INSERT RATING URL[/img][/td][/tr][/table]

[table class="tbl2"][tr][td]Layout & Organization[/td][td class="tblImg"][img]INSERT RATING URL[/img][/td][/tr][/table]

[table class="tbl1"][tr][td]Other Information[/td][td class="tblImg"][img]INSERT RATING URL[/img][/td][/tr][/table]

[hr]

[list][*]Paragraph 1
[*]Paragraph 2[/list]

[hr]

[table class="tbl2R"][tr][td]Total Rate:[/td][/tr][/table]

[hr]

You can share this review to your page by copying the below code:
[code]Code here[/code]
---
Area Review Template
One Area Review Template:

| | |
| --- | --- |
| Area | |

---

---

---

You can share this review to your page by copying the below code:

Code:

Code here




---




Code:

[center][table class="reviewIcon"][tr][td]Your Page Review[/td][/tr][/table][/center]

[table class="tbl1"][tr][td]Area[/td][td class="tblImg"][img]INSERT RATING URL[/img][/td][/tr][/table]

[hr]

[list][*]Comments[/list]

[hr]

[table class="tbl2R"][tr][td]Total Rate:[/td][/tr][/table]

[hr]

You can share this review to your page by copying the below code:
[code]Code here[/code]




---




Two Areas Review Template:

| | |
| --- | --- |
| Area 1 | |

| | |
| --- | --- |
| Area 2 | |

---

---

---

You can share this review to your page by copying the below code:

Code:

Code here




---




Code:

[center][table class="reviewIcon"][tr][td]Your Page Review[/td][/tr][/table][/center]

[table class="tbl1"][tr][td]Area 1[/td][td class="tblImg"][img]INSERT RATING URL[/img][/td][/tr][/table]

[table class="tbl2"][tr][td]Area 2[/td][td class="tblImg"][img]INSERT RATING URL[/img][/td][/tr][/table]

[hr]

[list][*]Comments[/list]

[hr]

[table class="tbl2R"][tr][td]Total Rate:[/td][/tr][/table]

[hr]

You can share this review to your page by copying the below code:
[code]Code here[/code]
Template Rate Images

Code:

https://i37.servimg.com/u/f37/19/55/00/57/110.png

Code:

https://i37.servimg.com/u/f37/19/55/00/57/210.png
Code:

https://i37.servimg.com/u/f37/19/55/00/57/310.png

Code:

https://i37.servimg.com/u/f37/19/55/00/57/410.png

Code:

https://i37.servimg.com/u/f37/19/55/00/57/510.png

Code:

https://i37.servimg.com/u/f37/19/55/00/57/610.png
Code:

https://i37.servimg.com/u/f37/19/55/00/57/710.png

Code:

https://i37.servimg.com/u/f37/19/55/00/57/810.png
Code:

https://i37.servimg.com/u/f37/19/55/00/57/910.png

Code:

https://i37.servimg.com/u/f37/19/55/00/57/1010.png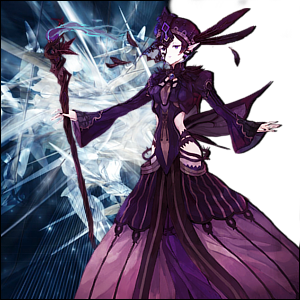 TheCrow
Admin



Posts

: 215


$

: 1641


Likes

: 13

---
Permissions in this forum:
You
cannot
reply to topics in this forum