Hello
Guest
,
As all communities, we are adding below some rules that must be followed by everyone. If you have any questions regarding to the rules provided please contact any of the Administrators for further clarifications.
List of Rules:
All members are allowed to have and use only one account.

The language of the forum is English. Any other language is not allowed here for any promotional purpose.

Double posts are not allowed. You may only double post or bump your posts after a 24 hours span.

If you are sad or angry for any reason, please try not to post and start fights within the forum. Try and relax for a day and come back and reply.

All replies that include illegal, pornographic, racist, obscene, abusive, or addictive substance content, that can reduce or affect another member of the forum, is strictly forbidden. Replies with these content will be immediately removed and the member that posted those replies will be banned right away. Forums that promote pages with the above content are not allowed to be promoted here.

The Staff is here to moderate and it's not anyone else's job to moderate any topics.

Each member is allowed to promote up to 3 forum/sites/blogs/websites that they own or they are at least at a rank of an Administrator.

The sections: "Packager Services", "Review Services" and "Design Services" have their own rules that must be followed by everyone that decide to create a topic or post a reply to any topics. All the rules posted in these sections are additional rules of this list of rules. That means that in all 3 sections provided above, these rules must still be followed as well as the section's own rules.
Clarifications:
Please note that this forum is a promotional forum. That means that everyone is allowed to promote their own forum/blog/website or any other service of his/her decision. It is not your job to criticize or tell other members what's right or wrong to post or create a promotional topic.

This forum has a warning system. The warnings are: 0%, 25%, 50%, 75% and 100%. 100% means you are totally healthy and with no warnings. If you receive 1 warning, your warning level will be reduced to 75%. If you receive your second warning your warning level will be reduced to 50%. With your 3rd warning your warning level will be reduced to 25% where you will receive a PM telling you of your critical stage on this forum. If by any reason you get your 4th warning then you will be banned from the forum for 1 week without any exceptions. Once that week is over your warning level will be changed again to 25% where with your 5th warning you will receive a permanent ban from this forum. Please note that: Moderators and/or Administrators can give a permanent ban without receiving any warnings depending on the "violation" of the broken rule.

If you have an other member/friend or anyone else that wants to join this forum and you share the same IP address, please inform an Administrator of this account and your relationship with that person so that the Administrative team is informed of this double account creation and does not ban both of you. If caught with double account there will be no sparing any accounts and both of the will be banned and IP banned. Note that the Administrative team has a record of the IPs written on this forum and can use them against you with every legal right.

This forum has a Staff. That Staff is responsible to moderate and keep the forum clean from any spammer or any unwanted content that is posted. That being said, you, as members, are not allowed to moderate other members for any reason. Even if a moderate is not online at that moment you can always send a PM to any Staff members or use the Report button to report the specific message/content that violates any rule. If we find any member moderating for any reason, that member will receive a warning and no excuse can cover things up.

Any bans or any warnings are kept to this forum along side with the IP or each member. This is to secure all members and all their forums from potential spammers/hackers etc.
Please have in mind that once you create a promotional topic on ProMotion Forum you take full responsibility of sharing any information regarding your forum/blog/website to this forum and we are not held responsible for any member registration to your forum/blog/website.
Thank your for your time,
ProMotion Team.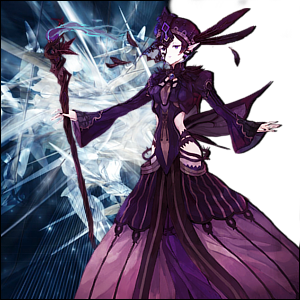 TheCrow
Admin



Posts

: 215


$

: 1641


Likes

: 13

---
Permissions in this forum:
You
cannot
reply to topics in this forum